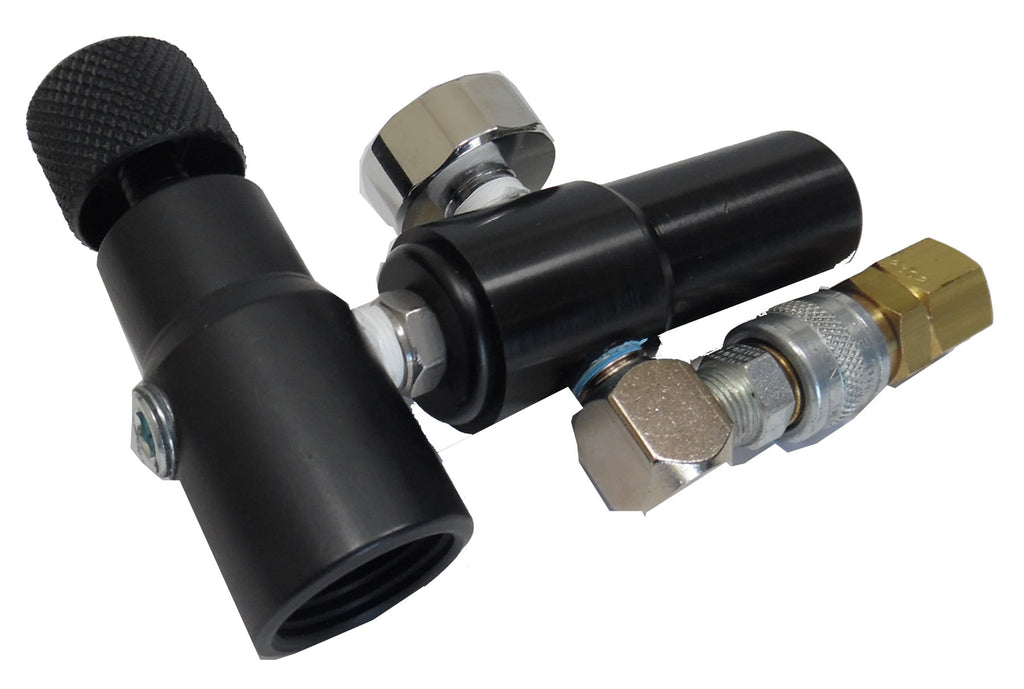 Palmer Pneumatics
Boulder Air System Regulator,PolarStar PR-15, Fusion Engine, Valken, Wolverine ,most HPA engines. Up to 4500 psi input Adjustable 0-200 psi output
---
 A 70:1  Ratio along with a Single moving O ring makes this  faster & more stable then other regulators in today's market.   
Features:
- Mill Spec tolerances  
- Built in over pressure relief valve to safeguard your system in the event of either a regulator malfunction or an accidental operator over- pressure
- Easily adjustable from 0-200 PSI . - Tournament Locks available
- 0-300 PSI Mini Gauge
- Foster Quick Disconnect with self-sealing back check (allows the tank to be removed without unscrewing the UFA).
- UFA with Aluminum knob and gauge port
-  1 year warranty
Convert from green gas to CO2 or HPA with this small lightweight regulator
              Length; 4"                                                 Weight: 8.3 Oz.
This is just the Regulator, no hose. Part number for the complete hose assembly is HOSE560.           
---
Share this Product
---
More from this collection